4 Best Practices for Application Security Testing
By CIOAdvisor Apac |
Tuesday, November 19, 2019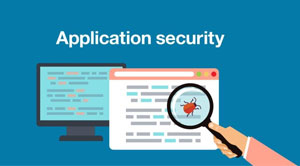 Application security testing landscape is changing rapidly as the requirement from the applications is changing. These fundamental best practices are required for testing applications.
FREMONT, CA: In majority of organizations, DevOps and security teams function in silos despite the need to incorporate security into continuous integration and continuous delivery (CI/CD) workflows. According to a survey of 350 IT decision-makers by 451 Research shows that 50 percent of all DevOps teams are yet to integrate app security into their CI/CD workflows regardless of its need. Even though DevOps is releasing software faster than before, they lack the strategy to incorporate security into the process. In another survey where 2050 professionals from the DevSecOps community were asked about the security, 48 percent said that while security is important, it is time-consuming to integrate it. Application security testing is mandatory, and here are few best practices for DevOps environment.
1. Using Automated Tools
The developers should leverage automated application security testing tools that plug directly into CI/CD toolchain. Along with the tool, a direct feedback loop that churns out actionable and prioritized vulnerability data back to the developers to ensure undisrupted development velocity and workflows because of security issues is also mandatory. This ensures that security vulnerabilities are discovered during coding and immediately resolved. One of the obstacles to successful DevOps is a lack of automated and integrated security-testing tools. The security in DevOps is lagging as respondents report only half of their CI/CD workflow implementations to include any application security testing elements.
2. Including Abuse Cases
The developer needs to think like a hacker or a malicious user while application security testing. If they consider different ways an attacker or user might use or abuse their access to an app to get the data, then it may result in a resilient application. By anticipating the attacker, a developer can put the right controls in place to prevent its misuse. Scripting abuse case models puts the application under various scenarios of use and misuse so developers can put proper mitigations in place.
3. Static Testing
One of the fundamental mistakes organizations make is they dismiss the idea of static application security testing (SAST). They prioritize penetration testing and dynamic application security testing (DAST). While DAST and pen testing are essential techniques, they are not fruitful until an application is running in the later phases of the SDLC. By using SAST in the early stage of application development, the developers can catch errors in real-time while coding or every time they check-in code.
4. Integrating patch testing into CI/CD
Attackers and malicious users leap towards the announced vulnerabilities by conducting mass scans to find vulnerable applications and systems that are not patched. Integrating patch testing into CI/CD and DevOps toolchain can sharply reduce the time required to identify and mitigate security issues in the software. It makes patch management a part of the development process. Using web application firewalls helps speed the time to protection from new vulnerabilities while the developer works on deploying a more robust and permanent patch.
The traditional approach of application security testing as a checkpoint before deployment is not efficient as new code is developed and deployed at a fast pace. Developers need access to application security tools, and the application security specialists need to get involved with the governance and process management rather than hands-on testing. Security in the rapid release lifecycle is hard to achieve, but it is crucial to reduce risk and rework.