4 Common Pitfalls Businesses Must Avoid While Acquiring Surefire Technologies
By CIOAdvisor Apac |
Friday, June 28, 2019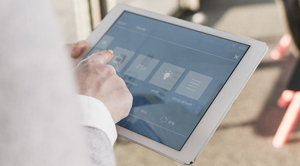 In a rush to adopt most surefire technologies, business tends to make mistakes. It is typically careful planning and execution that matters to finding success in the process.
FREMONT, CA: Most businesses are under pressure not only to compete against their rivals but also to keep up with continually fluctuating technology trends. New systems, devices, and programs are introduced every year, each one guaranteeing to make the life of business owners much more comfortable. As they are working to bring more technology, it is easy for them to fall victim to several mistakes. Below are a few pitfalls that every business need to take special care to avoid.
• Security Features
Security remains a top priority for most business owners, especially in the wake of massive data breaches. It is undoubtedly essential to adopt security features, and it is crucial for them to receive updates regularly. Security challenges change over time, and protective software also need to adjust accordingly to meet changing security demands.
• Passwords
Passwords are the first line of defense at any organization. They need to be involved and lengthy, using numbers, capital letters, and symbols to frustrate malicious attackers. Using easy to guess passwords for everything from email to smart devices is just asking for trouble.
• Backup Policies
Adversities can happen to a business at any time, from a natural disaster to an extended power outage. If firms want to get back on to their feet after this, a good backup policy should be intact, featuring more than one method for backing up most critical files. One recent survey shows that while many companies had a backup, 60% of them did not function correctly, showing that businesses need to test their backup systems regularly.
Enterprise Security Companies :

BAP

,

Accutive

,

Avecto

.
• Lack of Training
When a company acquires new technology, it is left up to the employees to figure it out for themselves, which is a shortsighted strategy. Employees must be given regular training to ensure that they are using the technology properly and efficiently.
The above points only scratch the surface of the common pitfalls that businesses encounter. Organizations have a lot to consider, so the above is just a starting point to make sure they get off on the right foot.