A guide to unlock the essence of digital transformation
By CIOAdvisor Apac |
Tuesday, May 14, 2019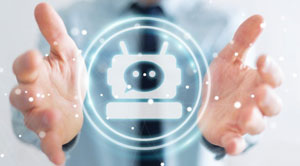 With the advent of advancing digital era, conventions of business models are transforming at an exponential pace. While the entrepreneurs are trying hard to cope with the evolving digital trends, the technology space raises a couple of questions in terms of business expansion, legitimate returns, and corporate sustenance. Digital business transformation is the solution, which makes way for the diversified stack of vivid technologies such Artificial Intelligence (AI), Internet of Things (IoT), cognitive computing, blockchain, Machine Learning (ML), cloud computing, and others to revolutionize the marketing technology landscape, business processing sphere, and outcome and performance analysis. Check out some of the smartest hacks to stay in tandem with the impact of the digital revolution on business.
• Enriching customer experiences
Giving the field of marketing, effective customization options, based on customer preferences, lead-focused elements, market interests and trends, digitalization techniques are becoming marketer's best friends. Smart digital transformation offers enterprise-wide assistance in creating and following a customer-centric approach.
• Developing a solid operational platform
Technology being the main actor of digital transformation, advertising and marketing media sector intends to reach the right and large audiences, by developing robust software environ. This unified platform serves as a basis to restructure customer communication methods and critical business processing.
• Defining and implementing process-critical strategies
Optimum and realistic digital marketing tactics form the quintessential requirement for the business upgradation. Digital technology professionals are coming up with an array of capabilities, which include ways to track ongoing promotions, check the performance of sponsored and organic ads, and more.
The digital world provides an ocean of innovations for global enterprises to achieve business optimization, and the same makes it imperative for business organizations to embrace digital transformation. With an effective roadmap, describing ways to choose the best digital strategy, enterprises can realize their goals effortlessly.