Advantages of Using Third-party Logistics
By CIOAdvisor Apac |
Tuesday, November 12, 2019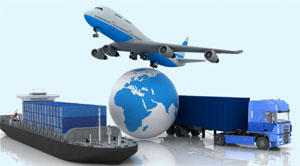 The transportation and logistics industry is experiencing a significant shift as buying behaviors and demands of consumers have changed. Consumers and consignees demand faster, cheaper, and transparent shipping solutions. The growth of e-commerce sale has shifted the truckload shipments to warehouses, distribution centers and retail stores to smaller and more frequent LTL shipments.
Successful execution of the shipment requires enhanced agility, which increases the complexity of the shipments. The retailers have introduced stringent compliance regulations, which have added more pressure on the shippers. The imbalance of truckload supply and demand, driving rising transportation costs across all modes are creating constraints for the shippers. Many organizations are turning to third-party logistics (3PL) service providers for efficient services. Here are a few services that leading 3PLs can provide:
Advanced Transportation Management System (TMS) technology: TMS systems integrate all business systems and capture data for business intelligence and strategic decision-making. The system offers real-time shipment visibility through ELD-integrated technology. TMS technology also provides configurable business process management, business rules engines, cloud integration, and predictive analytics.
Check out Top APAC Logistics Tech Solution Providers – Freightwalla, Ocean Insights, SinoServices,...
Access to High-Quality Carrier Network: Third-party logistics providers have unlimited access to truckload capacity, which allows the flexibility to the shippers to find the balance between price and service that suit their strategic needs. The 3PLs create new opportunities for shippers to deploy drop trailer programs which reduce the incidence of missed delivery appointments to a large extent.
Multi-modal Solutions: Transportation market, in recent years has become very dynamic which requires the shippers to be very nimble and flexible. 3PLs can handle heavy freights with multi-modal service which provides the ability to ensure that the right balance of cost and service is maintained.
Continuous Improvement Process: Shippers need to be constantly vigilant to optimize their transportation and logistics. 3PL service allows the shippers to stay on course by providing opportunities to reduce total landed costs and create efficiencies.
Supply chain provides a strategic advantage to an organization. It can play a vital role in a company's success. A shipper, working in tandem with an expert 3PL can tackle changes to the marketplace with continuous growth.