AI Paves the Way for Fintech in Developing Countries
By CIOAdvisor Apac |
Thursday, January 01, 1970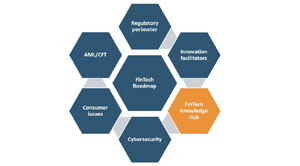 Big data and AI are impacting the financial industry in both developed and developing countries. Countries like the Middle East, Africa, and Eastern Asia are heavily into Fintech to overcome the constraints of their financial institutions. The Asian market alone is worth $200 billion.
AI helps improve actuarial lending options
Traditional banks can perform actuarial analysis better then Fintech companies. Traditional banks can use credit scores to evaluate the borrower's financial responsibility. Fintechs can't analyze their customers easily especially if they are in emerging markets. Developing economies lack in tracking customer incomes easily even if tax documents are available and they don't have the same credit score models.
AI has helped in the development of alternative lending solutions. Peer-to-peer or P2P lending options often use social media platforms to examine the creditworthiness of prospective borrowers. Some earlier P2P lending platforms used credit systems where they used to give credits to users that referred people to the platform and penalized them if they defaulted on a loan. The idea behind this was that people that conducted business with people who are likely to default would be less creditworthy themselves. This theory or idea provided funding in developing markets and hack out credit unworthy people. Newer models have helped Fintech companies to come up with actuarial models based on financial business intelligence for people in emerging markets.
Improving asset pricing models with AI tech
Fintechs should have the capability to value trading equities and other assets properly because these are integral parts of fintech solutions. In the earlier days of cryptocurrency, they had a hard time evaluating their models. The lack of evaluation happened because the transaction volume was low. This presented a challenge of little data, and the platform couldn't function efficiently in the market. However, the increasing popularity of cryptocurrency, efficiency of blockchain and better AI valuation models have helped the market reach a level of competence in recent years.
Fintech companies are using the same kind of technology. They use both risk analysis models and predictive analytics with the addition of generative adversarial networks to forecast asset prices and to identify their real value.
AI assists in improving regulatory compliance
It is challenging for financial institutions to comply with industry standards. Additionally, with the disruption by fintechs has driven regulators to implement stricter rules in the developing economies. AI may play an essential role in improving regulatory compliance.