AI-Driven Neural Machine Translation Stealing the Show
By CIOAdvisor Apac |
Monday, September 09, 2019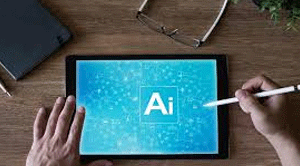 FREMONT, CA: On average, a human requires 480 to 720 hours of practice, depending upon the difficulty level, to gain basic fluency in a language. Simplifying it, if a person spends two hours a day, it will take him around eight to twelve months to achieve the same. Google Translate is a popular website that can translate between 100 different languages instantly. What is it that enables it with such a capability? The underlying technology is called Machine Translation.
Based on increasing levels of advancements, there are a few variations of machine translation: Rule-Based Machine Translation (RBMT), Statistical Machine Translation (SMT), Example-Based Machine Translation (EBMT), and Neural Machine Translation (NMT). Of these, NMT is the latest one that uses machine learning (ML) and continuously updates itself. As a result, it is increasingly being incorporated in the translation machines.
Check This Out: Top Artificial Intelligence Companies
Neural Machine Translation (NMT) Powered with ML
NMT infrastructure is based on the paradigm of ML. It uses neural networks consisting of nodes that are conceptually modeled after the human brain. The nodes can hold phrases, single words, or longer sentences and complement each other based on bilingual texts used to train the system. The algorithm in the application uses deep learning where massive datasets of translated expressions are utilized for training a model which is capable of translating between two languages.
Working of an NMT
NMT works cohesively to improve its performance, unlike the traditional methods of machine translation. It employs vector representations for words which transcripts the words into a vector representing it through a unique magnitude and direction. It uses a bidirectional recurrent neural network or the encoder to process the inputted sentence to vectors for the following neural network, or the decoder, which predict words in the target language.
Applications of NMT
One of its most popular applications is projected in Google Translate. The website uses Google NMT to increase fluency and accuracy. The system incorporates a large set of data for training its algorithms while its end-to-end design helps the system to improve over time, thereby producing better and more natural translations.
Few Top Artificial Intelligence Companies: Artificial Intelligence Business Solutions, QBox, Realeyes