APIs to Accelerate Cloud Security!
By CIOAdvisor Apac |
Thursday, September 26, 2019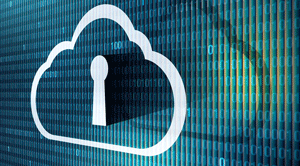 FREMONT, CA: The security strategies in the IT industry are attributed, to the transitions companies are making from legacy infrastructure to cloud-based systems. The traditional security measures are inadequate when it comes to clouds. There are fundamental differences in the kind of security that one should opt for while migrating to a cloud. In the absence of cloud security, the chances of cyber attacks and threats increase substantially, making companies vulnerable.
Companies are not stopping at a single cloud platform either but are upgrading to multi-cloud infrastructure. This makes a static set of security solutions inefficient. Instead, a consistent security posture that would be applicable across systems and virtual networks throughout all the clouds that a company is functioning on is essential. The current set of security deployments for clouds mostly fall short of such consistency. Application Programming Interface (API) comes in handy in such situations.
The tools built for these purposes cannot function as separate isolated systems and should be deeply integrated. These must allow centralized control and management capabilities and that ensure compliance with the rest of the policies in place. Cloud Access Security Brokers (CASB) is a tool that leverages cloud management APIs and then monitors all processes, ensures enforcement of security policies, and warns security lapses no matter where they occur.
Check This Out: Top Cloud Companies
Tools that are dedicated to cloud security analytics and management and offer organizations visibility and control have to be constructed and integrated into the cloud infrastructure using cloud APIs. Through these, security experts can collect information about the cloud security and DevOps team can effectively address them to continue developing the cloud infrastructure. The intelligence needs to function so as to simultaneously monitor across all the deployed clouds and not just a part of it.
Cloud management APIs make it much simpler for companies to incorporate centralized security features into their systems, thereby making cloud security stronger. With these improvements over traditional security operations, firms can continue developing safe, risk-free cloud infrastructures.
Few Cloud Companies: Infortrend, Lean On A/S