Big Data Analytics for Easing Supply Chain Process
By CIOAdvisor Apac |
Thursday, April 04, 2019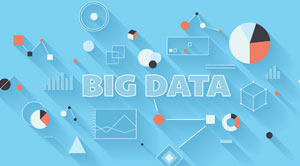 As a widely adopted modern technology, big data has permeated into every industry, including supply chain. Big data makes it simple and easy for the supply chain managers to analyze huge data volumes and gain insights to improve their decision making.
The insights obtained through big data also help the supply chain companies to improve collaboration, productivity, sustainability, speed, and visibility, while minimizing the spend. Big data analytics not only helps companies enhance the global supply chain performance but also measure risk between demand and supply of various products. The ability to capture enormous amounts of data and analyze it with respect to the shipment and transportation events—as goods travel through supply chain globally—will continue to improve the goal-setting process and gain importance.
One of the most important concerns of an organization is to manufacture the right number of quality products, however it might seem difficult for them to manage to pull this off. Big data comes to rescue by managing customer demands and the manufacturing capabilities and helps developers build models to estimate the exact amount of products to be manufactured. The usage of this technology purges the issues associated with wastage of stocks.
This big data analytics technology is definitely a boon for the supply chain vendors who want to get a relief from the traditional method. Logistics experts can use this big data technology to get real-time information as and when needed, enabling firms to manufacture more cargo goods with greater efficiency while saving thousands of labor hours of the company.