Big Data in the Driver's Seat
By CIOAdvisor Apac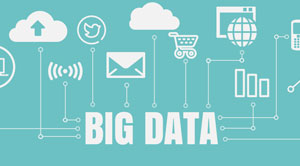 The automotive industry is on an innovation spree. With premier automotive companies constantly focusing on research and development, we see new innovations every day; making driving economic, comfortable, safe, and eco-friendly. Companies like Tesla have completely changed the ballgame with their electric cars and autonomous vehicles being heralded as the automobiles of the future. This metamorphosis began ever since General Motors introduced the first of what we now call a 'Connected Car'.
What began as a way of getting emergency help in case of accidents is now a comprehensive system that has changed the way vehicles move on streets. With fully capable internet connectivity, GPS tracking and data from a multitude of sensors, automobile manufacturers can remotely monitor, analyze, and guide vehicles. This is facilitated by another game changer in technology; Big Data. With cars generating up to 30 terabytes of data per day, it is impossible to gain useful insights from this without the help of Big Data.
Big Data analytics allows manufacturers to recognize patterns in various performance parameters and driving conditions allowing them to relay informed decisions regarding route selection, predictive vehicle maintenance and also make targeted product placements. The advances in pattern recognition have enabled vehicles to be able to foresee accidents and direct drivers to avoid them. Big Data solution providers earned around 2.8 $ Billion from the automotive industry in 2017, and this figure is expected to touch 4 $ Billion by 2020.
Another area greatly benefited by connected cars is fleet management. These analytic techniques greatly improve fleet efficiency, making it easier for managers to convey exact instructions to drivers. By identifying damaged parts before actual breakdown, connected cars offer high levels of safety. Insurance companies also profit from this data, giving them crucial information on driver behavior, vehicle condition, and exact details of accidents. Big Data is bringing us closer every day to achieving the reality of self-driven cars.