Big Data: Reshaping the Translation Industry
By CIOAdvisor Apac |
Thursday, April 04, 2019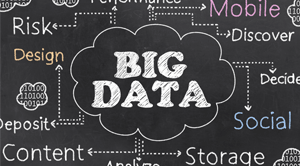 Even though one-third of the internet users are English speakers, companies to reach a wider audience need to shift their focus beyond the English language and translate the content into other languages. As organizations are expanding their business around the globe, they are realizing the need to manage their websites in various languages. People are learning new languages when moving or studying in different countries. Lately, students are also keen to learn languages like French, German, Russian, Latin, Spanish, and Chinese amongst other languages.
It is widely known that more than 60 percent of organizations require employees to develop new skills to generate real value from big data. And today businesses have to deal with various languages and cultural nuances augmenting the big data challenge. Today, there is a shortage of professional translators and tutors for content translation. As per Common Sense Advisory, humans can only translate 2,000 to 3,000 words a day whereas companies can translate millions of words a day utilizing big data technology. With cloud-enabled big data applications, organizations can collect data from all over the internet to help individuals and businesses produce new insights.
Nowadays, companies invest a significant amount on big data technology which is likely to reshape the translation industry. With the evolution of big data technology, businesses can precisely compare the discrepancy between human translation and machine translation. They can also rectify their previous inaccuracies and boost productivity setting new benchmarks.