Blockchain and Drone to Join Hands for New Age Revolution
By CIOAdvisor Apac |
Friday, January 04, 2019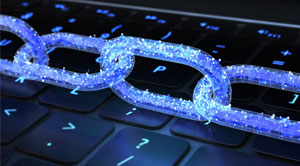 Drone technology already is a well-known one and has found its much application in the real world ranging from surveillance to video filming still it has a long path to cover. Debaters highlight drawbacks of this technology that hold it back from being used in a full-fledged manner. Drawbacks that needs to be addressed about drones are-
• Growing Air Traffic: It is highly anticipated that the growth in the use of drones will lead to high air traffic troubling the transportation and would lead to other issues as well.
• Cybersecurity Risk: The most significant point holding back drones is cybersecurity. The use of drones for official purposes would result in security breaches and sensitive data would become more vulnerable to attackers.
• Trespassing: It is not easy to prohibit drones from entering restricted areas. Also keeping an eye on them is a tedious task to do. With modern age technologies, it might be possible to disguise and remain undetected from radars resulting in security threats.
From the above drawbacks, cybersecurity is the one which is concerns the IT most as others can be resolved through regulations or physical measures but cyber threats are the most difficult one to tackle. Through the drones, attackers would possibly be able to access the mainframe data and hamper the same.
Joining Hands with Blockchain
The blockchain is decentralized ledger that stores data in real time and with its help drones will be capable to share their location in real-time making the air traffic much organized, accurate and efficient. The shared data will allow drones to gain information about their nearby drone and avoid crashes. Also, the location of restricted areas will be updated from around the globe prohibiting drones to enter there. Coming to cybersecurity, the data stored in the blockchain network is secured with cryptography technique and also immutability prohibits any kind of tampering with data. Only authorized users can only view the data stored in a blockchain network which mitigates the risk of cyber attacks as well. Being a distributed ledger it eliminates the rule over data and permits organizations from the round the globe having access to the chain network to view and analyze the data.
Combining blockchain with drones will advent new technological revolution providing strong geofencing, traffic congestion, optimal route planning, and most importantly robust cyber security.