Blockchain for Faster and Easier Recruitment
By CIOAdvisor Apac |
Thursday, February 07, 2019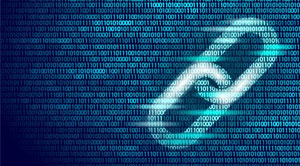 Technological developments such as Artificial Intelligence, machine learning (ML), and blockchain are attempting to bring about a wave of major changes in the HR market. Organizations are setting the standard with new performance management systems and learning methods, figuring various ways to mitigate bias and developing unique recruitment and training approaches. Today, the traditional pattern of talent recruitment is moving from full-time work to a blend of remote employees, part-time employees, and consultants. Some of the breakthroughs in the recruitment landscape include increased cloud migration and the growth of smart self-service tools.
The HR landscape is also drastically changed by the blockchain technology. Expertise and knowledge of employees are essential for organizations today as before, as employees are the major contributors to knowledge, technology, service, and constitute the core component of company management. Perhaps one of the key reasons why companies and HR departments rely on blockchain-based solutions is the encrypted nature of these digital ledgers, which virtually guarantees that sensitive company data and personal information from employees or job applicants do not leak so easily. As impressive as blockchain is, this one innovative technology will not completely affect the future of the staff. Nevertheless, blockchain applications probably bring innovation to an industry that has been dumped down in the trenches for too long and provides real opportunities for HR professionals seeking a change of pace. More than just ushering innovation to staff, blockchain also changes the way it keeps companies safe and secure.
Check out APAC CIOAdvisor's Top APAC Blockchain Solution Providers - BitPost, Decentralized Vision, Diginex,...
Blockchain will change the relationship between employer and employee, leading to a new modern era of transparency and safety. However, before this can be accomplished, it needs the help of intelligent entrepreneurs who are willing to use it to solve contemporary problems. The time-consuming process of recruitment involving the procurement, vetting, selection, and on-boarding is labor intensive. In addition, the current staffing industry landscape is changing rapidly; the colossal economy is growing. Employers are willing to employ part-time and full-time employees for both short-term and permanent contracts.
The future human resources systems should empower employees with visual, personalized interfaces that offer them a single entry point for their benefits, payroll and other technical information on human resources. They should include integrated decision-making tools customized to both employees, such as annual open registration, and managers, in order to facilitate better decision-making based on actionable insights into talent and achievement. Blockchain technology has all that is needed to eradicate stressful HR processes that are risk-free at minimal cost and can concurrently be effective. It's time, however, for entrepreneurs to take the next step and make blockchain a reality in HR.