Blockchain's Impact on Business Growth
By CIOAdvisor Apac |
Friday, January 18, 2019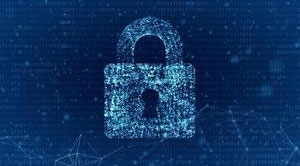 Like all advancements, the evolution of blockchain was minimal and slow in the beginning and was easy to ignore. As it evolved to what it is, its current potential is realized. The advent of blockchain technologies is steadily gaining traction over numerous applications by helping in analyzing the transactions, time taken to complete the task, mistakes, and frauds.
The blockchain technology helps to exchange value electronically without needing any mediator or a trusted partner. It has several applications; the best present example is the bitcoin. The technology improves transactional productivity and security; it also helps reduce downtime in the supply chain, if any. A transaction on the blockchain can correspond to the purchase of a cup of coffee, a new automobile, or the transfer of a large number of stocks from one portfolio to another. In business, it helps to track order shipments, the payment, and other sensitive information can be saved securely. So, this allows companies to save time in administration over time as well as money. The blockchain technology is used in smart contracts, which is of use in the supply chain and commodity industry. A smart contract is an automated contract that applies pre-defined rules to optimize a transaction.
Check Out This : Top 10 APAC Blockchain Solution Providers ( BitPost, Decentralized Vision, Diginex )
Despite being such a helpful resource for businesses, it has some disadvantages as well. There are multiple consortiums in place, and new ones are created every day. Interoperability and standards don't exist per se and are being evolved. Besides, some of the use cases incorrectly apply blockchain in areas where they could have been solved using alternatives. Many of these challenges are being overcome, and the industries are witnessing breakthroughs in this space.
The application of blockchain technology is not confined to businesses alone, but they can be used by the governments too. A clear example is that of digital voting which ensures that a genuine person is casting his vote and the process is entirely fair and transparent. Considering the variety of solutions that this technology renders, it has become an attractive proposition for businesses across diverse domains.