Blockchain Technology is here to Stay
By CIOAdvisor Apac |
Tuesday, May 14, 2019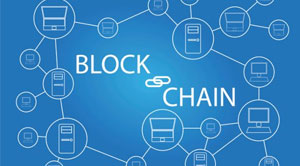 The distributed ledger technology also known as blockchain technology is considered one of the biggest game changers since the advent of the internet. The brainchild of a person or group known by the pseudonym, Satoshi Nakamoto, blockchain technology has made an enormous impact on multiple industry verticals such as healthcare, entertainment, information security, and also finance where it has imparted power to the people rather than the traditional centralized banking structures.
According to a new study by the Cloud Security Alliance (CSA), blockchain technologies hold "great promise," for securing connected devices and systems. The report titled "Using Blockchain Technology to Secure the Internet of Things," analyzes the relation between two technologies: blockchain and the internet of things (IoT). According to the report, cloud-enabled blockchain networks have two sections; the blockchain service, that facilitates communication between transactions and mining nodes and the blockchain clients which are IoT devices with limited.
Interestingly, more than one blockchain service can also exist together in a personal home network, the enterprise, and the internet. The report demonstrates an example of the first blockchain network: a dedicated enterprise implementation, which had sensors and smart devices, as IoT blockchain clients.
However, the question always arises on how secure blockchain technology is and though no system is "unhackable," blockchain comes as one of the most secure technologies.