Business Ability Amplification Powered By IoT And AI
By CIOAdvisor Apac |
Friday, November 30, 2018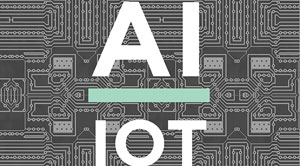 A discussion about recent technological milestones would be incomplete without a mention of the Internet of Things and Artificial Intelligence, technologies that have influenced almost every sphere of life. The amalgamation of IoT with artificial intelligence would possibly give birth to applications that will make routines a lot more convenient.
A fine illustration of this blend would probably be a smartwatch which comprehends body fluctuations such as variations in the heartbeat and pulse and notifies the concerned. A recent article published by 'Wired' stated that IoT will be significantly AI-driven in the years to come. Myriad electronic devices embedded with sensors would pave the way for a data deluge overwhelmingly large to retrieve the right information or draw inferences from. Application of AI techniques such as machine learning would help in the derivation of patterns from large data volumes that could help in better decision making.
A music platform which offers several hundred thousand tracks is another instance that would help in better understanding the application of AI to derive useful data patterns. A display of suggested playlists which might suit the tastes of the user, based on the track currently playing not just makes the channel user-friendly but also betters brand perception. Industry veterans predict an upswing in futuristic technological innovations that leverage AI and IoT, considering the rapid evolution of both the technologies.