Can AI Improve Banking in the Long Run?
By CIOAdvisor Apac |
Friday, November 30, 2018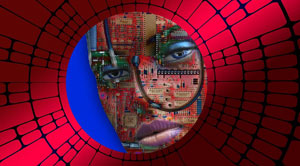 Given the humongous quantities of data that reside within the financial industry, ideally, it should have been an easy affair for institutions to be able to extend services that are not only customized but proactive as well. All this stands to change very quickly with the industry shifting its attention to what social media platforms have grown quite good at.
Financial institutions now have started seeing new-age technologies like artificial intelligence, machine learning, natural language processing, application-based services, and real-time data management as the way ahead. Changes are already underway.
By leveraging these neoteric technologies, financial institutions can now garner insights about the propensity of clients while performing day-to-day financial activities. By empowering their systems with the functionalities of cloud storage and artificial intelligence, institutions are able to provide their clients with cost-effective and interactive solutions which could revamp customer experience. By analyzing and predicting customer behavior, banks can now efficiently target advertising campaigns to the right audience. Further, banks can leverage AI to deal with customers consistently and effectively. Using bots and robo-advisors, banks can hence enhance customer relationships by speeding up answering systems and offering basic services via automated systems. Also, biometric technologies can be used to upgrade the security standards of banks and the services they offer.
Banks need to utilize the potential that AI holds and direct it productively to concentrate more on developing algorithms in order to improve the quality of services they offer. Owing to AI, these financial institutes can now focus less on fixing errors within the acquired data. Moreover, by prognosticating client behavior, banks can deliver preemptive solutions even before their clients face an issue.