Can Machine Learning be dovetailed with Digital Marketing?
By CIOAdvisor Apac |
Friday, April 19, 2019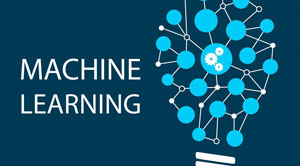 Machine learning (ML) has evolved over the years as the go-to technology for all major innovations. In fact, in recent years, the technology has revolutionized many aspects of the marketing ecosystem. ML is poised for great development in this space, altering the process involved in simple marketing tasks as well as big initiatives. First off, it is crucial to discard the myth that machine learning is not similar to artificial intelligence. Instead, ML is an advanced tool that can handle process complex information with ease. Data is quintessential for any ML endeavor and therefore it perfectly fits digital marketing's fulcrum. Digital marketers can easily leverage ML to harness, analyze, and draw insights from huge data pool.
Numerous organizations are already using machine learning to drive their business strategies. For instance, ML is being used to enhance the productivity of brand email marketing campaigns. Machine learning effectively identifies the consumer trends and devices email delivery system that most likely is going to attract customer's attention. In doing so, businesses have reaped huge benefits and some organizations have even doubled their revenues. As more and more behavioral and contextual data becomes available to organizations, ML can immensely contribute to optimizing that information. Machine learning's innate capability to analyze and process a huge amount of data proves to be an effective tool in extracting valuable insights from the pool of consumer data.
In the course of time, ML can be deployed in maintaining narrative arcs and brand voice of an organization. However, it must be noted that the primary objective is to create better content, tell better stories, and churn better revenue in the entire process.