Choosing the Right Magento Hosting Solution
By CIOAdvisor Apac |
Tuesday, November 12, 2019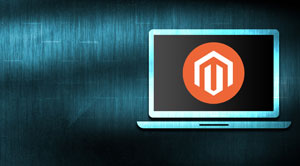 A website is the most important part of an online store and choosing the right hosting solution is vital for smooth operations
FREMONT, CA: A slow website can commence a chain of events that can prove detrimental to the business. It affects not only the end-user but also the search engine optimization (SEO), which translates to lower website rankings in search results. As a result, the website has fewer page views and less ad revenue or conversions. A delay of three seconds in page loading can cost a valuable potential customer to an organization. The crucial time used up to load a page frustrates the visitor. Thus, as a Magento retailer, the right hosting provider is crucial for a seamless experience.
To choose the right hosting, an organization has to understand that its Magento requirement will be unique to them. Thus, identifying the amount of traffic the host needs to deal with is as equally important as the pages and products on the online store. Does the website have only a few products or pages or the company has a broad portfolio of products with lots of images, videos, and product data. Also, the region from where the traffic comes from should be taken into consideration while choosing a Magento hosting.
While choosing a server, shared hosting should be avoided entirely as it is a single server shared by multiple websites. As promised, shared hosting companies never provide unlimited bandwidth, and the security risk is prominent. Dedicated servers are reliable but unscalable and expensive. Cloud hosting, however, is completely scalable as per hosting needs and exclusive. Additionally, it is affordable, boosts performance, and easy to manage.
Web security is imperative to any e-commerce company. Thus, choosing a Magento hosting company to keep servers safe, secure, and protected is essential. Aspects such as blocking of banned and spam sites, 24/7 server monitoring, regular security patching and firmware upgrades, access to SSL encryption, secure firewalls that filter out malicious traffic, and automated, daily backups of the site should be taken into consideration.
The Magento hosting must have the capability to handle the growth of the business and not just current demands which means growth in traffic and traffic surges, increase in the number of products, and more. A non-technical but vital aspect of choosing a Magento hosting is the quality of support. A website downtime means lost sales in e-commerce. Thus, a hosting service provider with 24/7 technical support is vital. An efficient website is the foundation of a successful online store and choosing the right Magento hosting solutions provider is of paramount importance.