CIOs: As The Captains of Employee Engagement
By CIOAdvisor Apac |
Wednesday, October 30, 2019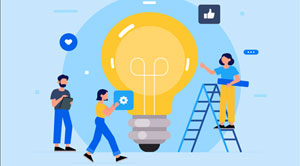 In a world where employees want to be treated with respect, organizations are establishing employee engagement strategies to develop an exceptional organizational culture.
Fremont, CA: In modern times, organizations are prioritizing employee experience (EX) while only a few are implementing a defined EX strategy. CIOs are focused on using technology to improve customer experience; however, few are focused on EX. Improving EX is vital because highly engaged employees are more productive, and a large percentage of the workforce is currently at the risk of leaving their employers or being receptive to an external offer. A CIO is responsible for reducing the current high degree of friction between employees and corporate IT. The entire leadership of an organization is responsible for swiftly implementing an EX strategy.
Establishing an EX strategy begins with developing a great organizational culture. To achieve a great culture, a definition of the desired culture must be unambiguous. Once the definition is in place, the CIO, like every other executive in the company, is responsible for fostering that culture. A CIO needs to make sure that the technology division they lead is viewed as a reliable asset and will assist in creating an organizational culture based on collaboration, transparency, and innovation. Too often, the HR department is trusted to solve the EX challenges; however, it is not solely dependent on the HR department. HR may have a good sense of what employees expect, but they may not have a clear view of the delivery of the technology options. Thus, HR and the CIO must work in unison. Through an HR/tech partnership, an organization can reach a powerful outcome.
Organizations analyze and utilize massive amounts of consumer data to personalize communication with them. Similarly, companies capture a large amount of employee data such as when they log into systems, their profile, the system they are accessing, email, and internet activities, and more. Hence, organizations can turn the data focus inwards to better connect with their employees.
CIOs are struggling with sourcing and retaining great talent in their teams. IT departments in organizations are suffering a significant shortage of development talent and the cost these resources are raising significantly. The answer to the problem lies in no-code or low-code development tools that allow non-traditional developers to build applications. As it takes a load of IT departments' shoulders, the organization can concentrate on the initiative in driving improvements in employee engagement through EX.
Check This Out: Top Employee Engagement Solution Companies