Cybersecurity and the Collaboration of Machine Learning, Big Data, and Human Mind
By CIOAdvisor Apac |
Wednesday, March 27, 2019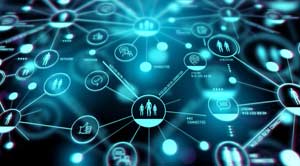 With the advancement of technology, every sector has witnessed a dramatic shift, and the reliance on technology has been increased by leaps and bounds. The exponential growth of the cloud platforms has propelled enterprises to shift their important data to the cloud. As per Logic Monitor's survey, 83 percent of big houses will shift their data to the cloud. But, these technological advancements have made certain areas vulnerable before cyberattacks. Researchers are still in search of fruitful solutions to make the cyberspace safe and secure.
The evolving cyber attacks have made big data and ML essential in order to adopt powerful cybersecurity strategies and has made the fight between hackers and cyber defense systems more complex. ML is an essential weapon to combat different and diversified cyber attacks, and big data is an integral part of it. The large sensitive data often become a soft target to the cybercriminals, and so, the deployment of cybersecurity applications to detect attacks leveraging directories and URLs becomes necessary.
Check out CIOAdvisor APAC's Top 10 APAC Machine Learning Solution Providers
Together, big data and ML can build a wall even before the strongest threats, but without big data, it is impossible for ML to build a proper cybersecurity platform which demands proper collection and analysis of the collected data. The collaboration of machine learning, big data, and security personnel is important because on organizing the huge data, ML can make the human team assess details about threats. Generally, data about security threats is unstructured and remains undecipherable to human teams, but ML-driven technology can easily squeeze out the meaning.
Big data and ML form a powerful cybersecurity platform where big data is collected and organized, and ML makes the proper analysis. So, a set of threat data makes the ML stronger against a broader range of threats, but data cleansing is a hurdle to analyze big data and often demands a huge investment. Proper integration of big data and ML can directly address the cybersecurity threats, but some problems still prevail. Solution providers in the industry need to take responsibility to lead big data analytics to the next level.
Machine Learning Solution Companies: Elliptic Labs, Faethm, Megvii,...