Cybersecurity Strategy for SMBs
By CIOAdvisor Apac |
Friday, November 30, 2018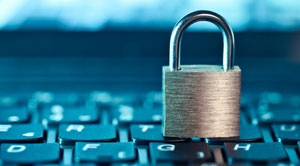 Any threat to small businesses (SMBs) has an impact on the global economy. With cyber attacks against SMBs on the rise, many are struggling to maintain profits for even a month. While many SMBs do not regard themselves as targets for cybercriminals, the fact is that automated attacks that do not discriminate businesses as per their size. Sometimes attacks on SMBs can also be exploits to gain backdoor access to larger enterprises. Despite SMBs experiencing such security breaches, they remain unprepared, and the reason is a lack of funding and resources.
SMBs seeking an alternative to restrictive investments in security software, and hiring IT personnel can rely on managed security services providers (MSPs). Such services are a cost-effective method of securing sensitive data and physical hardware networks. MSPs offer integrated risk management, which enables SMBs to effectively assess cyber risks, automate workflows, monitor systems, and improve response to security incidents. These platforms are cloud-based, scalable, and flexible to meet the needs of every individual business. SMBs that leverage security solutions provided by MSPs gain access to better tools than what they could have implemented if left to their own devices. Furthermore, MSPs provide technical support and help with assessing risks, and advice on managing cybersecurity programs.
As businesses transition to digital technology to run daily business operations, cybersecurity and risk management tools can no longer be limited as extensions. Despite their size, businesses need to follow an integrated risk management approach to protect their valuable data from ever-evolving threats. For SMBs to build resilience and prevent loss of data and other security disasters that could potentially end business, MSPs' expertise and resources can come a long way to solving them.