Data analytics: bringing radical changes in the internal audit
By CIOAdvisor Apac |
Wednesday, December 05, 2018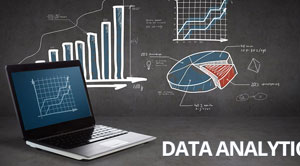 There is the growing perception that an analog approach to auditing does not appreciate long-term strategy to advance the function into the higher-level role that helps the organization understand and manage risks. Nowadays structured data is plentiful in the organizations. A majority of them employs data analytics in their audit process. To make this happen robust frameworks are needed for data analytics, covering four key areas:
Quality: High impactful analytics are a boon to the credibility of internal audits of an organization. There are sometimes inaccurate and unreliable results caused by poor quality data, incorrect coding, and misleading presentations. A quality framework should be incorporated including data quality standards and assessments, code verification, and output validation. Some advanced organizations used to develop data-quality assessments and standards at macro and micro levels. The purpose is to identify data errors and understand their implication.
Talent: Close engagement between internal auditors and data analysts makes analytics most effective. To achieve this, there should be clarity between of capabilities across the audit ream. The capabilities of internal audit team members should be covered through training and skill developments. They should share a common understanding of tasks and behavior. Traditional auditors should be able to handle sensitive data provided by data analysts and interpret and communicate to the business results. And data analysts should collaborate with auditors to produce more effective analytics.
Independence: The use of data analytics should preserve the internal auditors' independence and objectivity. Careful consideration should be taken to address many issues that can affect the independence of the audit work. An organization's data analytics framework should consider the disruptive influence of analytics on the relationship between the business and audit.
Security: The internal audit team is exposed to the risks around data security and privacy as it examines for its stakeholders. It is important to manage these risks when dealing with additional complications. Also, processing and storing about sensitive personal data should be taken care of.
Data analytics is transforming internal audit by providing data-enabled insights. Data analytics helps in automatic identification of high-risk items by allowing auditors to priorities and investigate high-value areas.