Deploying Big Data Analysis to Develop IoT Solutions
By CIOAdvisor Apac |
Friday, November 30, 2018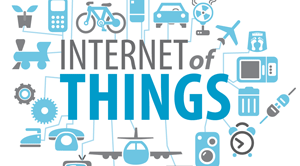 Data from various sources forms the basic foundation of businesses. In the present times, the improvement of connectivity in the IoT space has resulted in the transfer of huge chunks of data. Therefore, there is a need for big data analytics in IoT in order to address the challenges related to management of large-scale, through the data pipeline architecture.
To begin with, data pipeline is the process concerned with the movement of data through an organization. Once data enters into an organization, the stage is referred to as data ingestion. Next in the process is the stage of data transportation from the data ingestion stage to the other stage is known as data collector. Followed by this, the data moves through the processing stage wherein appropriate measures are taken to store it. Data storage stage steps up to the data query stage where it is analyzed through interactive queries. The final stage is concerned with valid presentation of data in different forms of business infographics, such as graphs or statistics.
Data generated in the IoT space requires a data management system with the following qualities:
• It should be adapted to manage and process a huge number of data sources, keeping pace with the continuous increase of IoT devices.
• The data management system must have a prompt response time in order to notify the concerned segment of the business in case of failures while processing or storing data.
• The system must be able to scale data on multiple parameters such as a number of devices, storage, and messages.
• Diversity and flexibility are required to process use cases and simultaneously accommodate new use cases.
• The data management system should be cost-effective.
All the above criteria suggest that IoT requires interacting with big data analytics tools in order to manage such big chunks of data.