Edge computing unlocks potential of IoT offerings
By CIOAdvisor Apac |
Wednesday, May 22, 2019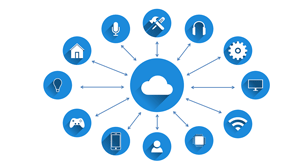 With substantial industrial progress, companies find the traditional concepts of IoT not wholly adoptable. The amount of business data generated has exceeded the scope of the existing IoT model. IoT was expected to improve the overall performance of an organization. Contrastingly, the present scenario has given rise to the highest level of big data, which can be better handled with the emergence of advanced edge computing techniques.
To serve the ever-changing needs of the industrial processes, a thoughtful and robust step towards exploring and adopting suitable technology becomes essential. Amidst the emergence of various technologies including 5G, edge computing has risen to power. Backing up the features offered by the IoT solutions, the technique of edge computing combines with data intelligence and unlocks the IoT benefits. Providing a broader conceptual prospect edge computing simulates an environment which manages enormous amounts of data by sharing only the mission-critical data with the repository for processing with the help of intelligent decision-making analytics.
Optimizing IoT sensor techniques, edge data computing methods define new ways to complement the digital presence of an enterprise. This technology also helps in performance measurement functions by offering suitable ways to collect and analyze the performance data of the enterprise. By making use of such insights, industries can unleash the potential of IoT to a great extent.
As the name suggests, edge computing analyzes and optimizes data processing at the edge or on site. This style of handling data on premise makes way for discovering newer dimensions of a business. Streamlining the real-time data assessment strategies with the applied IoT methods, edge computing analytics provide more profound insights into enhancing operational performance. Edge computing technology works on the principle of tangible data. With unique data handling dynamics, edge computing transforms the way IoT is leveraged and thereby, boosts the return on investment in IoT.