Embracing DevOps transformation
By CIOAdvisor Apac |
Thursday, March 21, 2019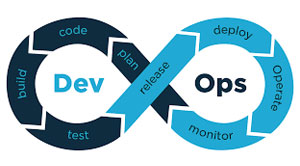 DevOps is one of the most significant methodologies which have emerged recently. Impacting the present organizations and industries, DevOps has marked fundamental transformations and developments in the infrastructure, business processes, management, and more such affairs at the enterprise level. DevOps has been highly significant in easing human efforts to a vast extent. Favoring fast operations which are free from errors, the technology has contributed cutting edge solutions to the business and corporate ecosystems.
DevOps is working towards minimizing and further eliminating data redundancies, which is more like a blessing to the implementation paradigm of a business model as there is a lot of time and energy spent in detecting and nullifying the redundancy in the data values. There are many more changes which are made by this technology in industrial operations. Here are the stages explaining a successful of DevOps transformation. Read on!
• Standardize the technology
The organizations, who wish to adopt DevOps practices, are required to study, analyze and set up a generic technology system. This tech stack describes the tasks, operations and everything related to the execution goals of the firm.
• Avoid variances to achieve uniformity
Follow a fixed style of working rather than modifying it every time. Streamline work processes such that they are uniform and less prone to variations. When an organization moves to a different technology, a normalized workflow helps rationalize the adverse factors caused by the change of technology.
• Broaden the scope of DevOps
After channelizing a path for the organization to welcome DevOps, it is now needed to optimize the application of the concepts of the new software. Finding out how scalable it is to extensively use DevOps technology for achieving the goals of the enterprise helps in analyzing and improving the DevOps success value.
Further, automation and other smart strategies help in structuring the DevOps deployment and achieve the next generation business standards and result effortlessly.