Encryption: The Need of the Hour
By CIOAdvisor Apac |
Wednesday, April 03, 2019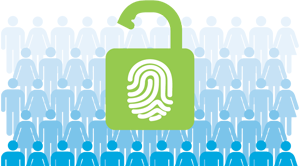 With the growing online presence in this digital era, data is increasingly central to personal lives, economic prosperity, and security. Digital security has become a key factor for secure online transactions and at the core of the security lies encryption. Encryption means using an algorithm to transform information to make it unreadable for unauthorized users, a lock that prevents identity thieves from stealing information through online accounts. The purpose of data encryption is to protect digital data confidentiality as it is stored on computer systems and transmitted using the internet or other networks.
In virtualized cloud environments, encryption helps to achieve secure multi-tenancy in the cloud, which reduces hardware costs and increases flexibility. Encrypting data before it enters the cloud, and retaining control of the encryption keys, ensures the safety of data. Encryption enables leveraging the benefits of Infrastructure as a Service, while still ensuring data privacy. Without encryption, data could remain in storage or backups and potentially exposed into the indefinite future. From giving safe Harbor from breach notification to helping individuals and organizations to meet regulations, encryption is the vital factor everywhere.
(Expert's View Point: Importance of Security)
Encryption and key management software significantly improve security posture letting cloud service providers gain competitive advantage and differentiation. Many organizations have remote offices that lack proper security measures. With the centralized key management capabilities, encryption keys protect the remote servers. Organizations outsourcing application development, maintenance, and quality assurance testing often ship virtual machines that too require data security. To ensure data safety, a rock solid, enterprise-grade encryption and key management system have become a necessity in this modern age.
---
You may like: Game of Pawns: Security lessons from the latest HBO hack
By Alex Manea, Chief Security Officer, BlackBerry