Five Key Trends in DevOps Domain
By CIOAdvisor Apac |
Friday, August 09, 2019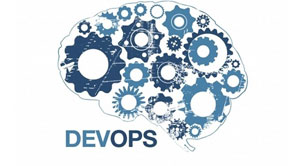 IT organizations are embracing DevOps, due to the promise of enhanced software development speed and greater business agility; it streamlines and accelerates the interaction amid development and operations. It has further improved in the form of better communication and increased collaboration of variety of tools and disciplines which are emerging to support the business. Let's explore the five development trends in 2019.
• NoOps (No Operation)
NoOps is getting prominent and is likely to accelerate this year. Mostly, many companies depend on a separate operations team to process the request on their behalf which can lead to frustration due to any delays. But with NoOps, the operations teams make the experience more seamless. This is achieved through intelligent automation that enables self-service which empowers the business and creates transparency of the operations team managing it.
• Integrating AI and DevOps
As DevOps is rising, it is becoming more data-driven. This is because the applications are delivered through a cloud-based Software-as-a-Service model which implies that organizations are collecting ever more data on how users are interacting with these applications and also on how the apps are delivered. Hence, it is a perfect domain for AI and machine learning as this will allow organizations to analyze and understand the various issues that are likely to occur in the future.
Check This Out: Top DevOps Companies
• DevSecOps
DevSecOps will be in the limelight in 2019 as well. In DevSecOps, instead of treating security as the last option, the emphasis is on prioritizing safety in the first place itself. Incorporating the security tools into the continuous delivery pipeline in the earliest possible stage makes the testing cycle much faster.
• Containerized Microservices
Microservices assists organizations to deliver features to customers, as this approach enables a large system to break into independent, loosely coupled constituents that can be delivered through containers, which are lightweight and offer isolation; this combination acts as a rapid means to provide change.
• Focus on continuous delivery
The continuous delivery approach to software development will advance in the large enterprises in the next year. This function is essential, and leadership teams are increasingly recognizing the correlation of the technical practices that lead to continuous delivery with overall business performance and organizational engagement.