Five ways in which AI enhances Education
By CIOAdvisor Apac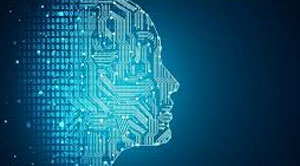 Artificial Intelligence has proved to be a game changer in the field of education. Several innovative means of improving the learning process are expected in the near future. These include:
1. To Complement in-class Teaching
While students learn at different rates and progress individually at varied speeds, schools have always advanced at a fixed pace, making it tough for teachers to understand the educational needs of individual students. AI steps in at this stage to track students' progress. Machine learning algorithms and programs tracing data patterns provide insightful suggestions and help teachers in finding and overcoming these gaps.
2. To Provide Individual Tutoring
AI-based tutoring systems using big data and machine learning to provide supplemental guidance to students is a developing concept. These can present a core theory and monitor student responses to track their understanding and progress. This can aid the system in charting out the best course of action to improve students' learning experiences.
3. To Provide Cloud-Sourced Tutoring
The practice of being tutored by peers or private tutors to enhance the understanding of what has been taught in the class has reached new highs with AI. Aided by AI and machine learning, social networks like Brainly help students collaborate worldwide and help each other.
4. To Create Customized Content
Course material is usually tailored to the requirements of the average student. However, with varied teaching and learning styles, these may frequently prove to be a hindrance. Using AI, schools and teachers can create custom textbooks that meet their expectations or students' requirements.
5. The Future of Education using AI
The idea of "learning companions" is highly lucrative at the moment. These software agents, existing in the cloud and multiple devices, can gather data about children and appropriately guide them as they grow.