Here Is How to be a Remarkable CIO
By CIOAdvisor Apac |
Thursday, October 24, 2019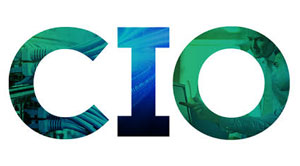 CIOs have entered the top brass of organizations, and as leaders, they must possess experience, skills, education, and qualifications.
Fremont, CA: The CIOs are relatively new to the upper echelon of an organization, i.e., the senior management C-suite as their rise over the recent times had been unstoppable. Rapid advancements in communication and technology caused the CIOs to evolve quickly. Even though technical expertise is a part of a CIOs job role, other soft skills associated with business management have also played a major part in their ascension.
Hays, recruiting experts in IT, researched with 243 IT leaders who held the title of CIO, IT Director, Head of IT, Vice President of IT, or CTO. These leaders shared their knowledge regarding the required education, qualifications, skills, attributes, and experience needed to be a CIO. Also, they shared their challenges and personal aspirations.
According to the survey, 31 percent have a degree in IT; Computer Science or Systems, and 25 percent have a Masters of Business Administration, a Masters (21 percent), and a Business, Commerce or Finance degree (20 percent). Fifty-three percent of CIOs hold IT certifications or have undertaken additional IT qualifications. Typically, it takes 11 years or more to reach CIO. The survey shows that 40 percent have always worked in IT. CIOs describe themselves as adaptive (54 percent), hard-working (49 percent), proactive (48 percent), and collaborative (48 percent). Fifty-seven percent advise the next generation of CIOs to get involved with the business rather than just the technology. On the ongoing professional development front, 71 percent of CIOs have attended networking events in the last two years. All the CIOs spoke highly of the IT talent they were working with. For most of them, the best things about being a CIO are working with IT people.
Based on the shared knowledge, to reach a CIO, one has to build a solid technical foundation. Further, they need to develop soft skills such as communication, people management, stakeholder engagement, commercial acumen, and innovation. To sharpen their abilities, they must undertake ongoing professional development and be passionate about people. By developing soft skills, building a solid technical foundation, and being open to learning new things at every stage, IT professionals will come to understand how technology can serve a business by unlocking potential, improving efficiencies, and streamlining processes.
Out of the 243 IT leaders surveyed, 68 percent said they are content with being a CIO and would still choose to be a CIO if they were to start their career again. However, 18 percent said they would not choose to be a CIO due to the lack of respect shown to the role, the belief that CIOs can be boxed in as IT managers rather than people who can provide business solutions. Successful CIOs are part of the organizations that perceive them as solution providers. In such a nurturing environment, they can offer wide-ranging input and are usually passionate about leadership. Additionally, they are in a unique position to act as a link between business strategy and IT strategy. Thus, CIOs are one of the most significant part of organizations.