High-Tech Solutions to Mitigate Data Backup Challenges
By CIOAdvisor Apac |
Thursday, May 23, 2019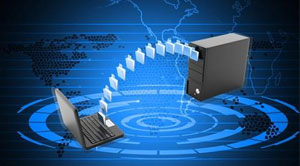 As data is considered to be the fundamental business driver, organizations face a critical need to adopt and implement more advanced and sophisticated data storage and backup methods. Powerful data restoration techniques enable enterprises to mitigate the dangers of data thefts, privacy breaches, and other cybersecurity issues. One small erroneous data storage approach can result in disastrous outcomes. As it is imperative for the companies to guard their confidential data, entrepreneurs are deploying some of the latest result-driven data backup strategies. Check them out here!
• Ensuring data authenticity and integrity with continual backup checks
Data engineers state that the process of auditing data backups becomes quintessential after installing and configuring backup programs. Timed tests on the backed up data helps the organizations to maintain the confidentiality, authenticity, and integrity of the data.
• Authorizing backup accesses
Enterprises can prevent hackers and attackers from stealing the data by avoiding random outsiders from entering the backup environment. Permitting the users with the help of secret passwords and other security keys help the backed-up data files stay safe. Setting the file permissions to read-only adds to the benefit offered.
• Selecting and following a single backup strategy
Sticking to a unique backup technique helps the data engineers in avoiding data restoration issues and complicate the backup processes. The use of one storage medium and backing up files to a shared location contributes to minimizing risks such as data loss, virus suspension and more.
High-tech data backup methods serve as a legitimate tool, which helps the data analysts in fetching the required information readily and making it available for reporting, surveying or monitoring purposes. Understanding the importance of backing up mission-critical and process-specific data, most companies are migrating to more efficient, purposeful and reliable data backup and restoration methods.