How AI can Assist CMOs in Making Better Decisions
By CIOAdvisor Apac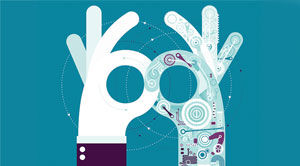 Chief Marketing Officers (CMO) always try to predict trends in the market, but they are drowning in data from dozens of sources. Comprehending this magnitude of data manually is impossible. Artificial Intelligence (AI) is one of the technologies that can help marketers in making sense of vast amounts of data. AI is a science of making smart machines. Marketers have a limited ability to process information. Meanwhile, AI algorithms have an almost infinite capacity to handle data. AI devises and executes solutions for the most complex data-driven problems.
1) AI Hype
People interact with AI on a daily basis. Still, marketers are in the dark about the true capabilities of AI, and that leads them to underestimate it. Organizations can harness the ability to drive insights from massive amounts of data and make substantial advancements in computing power. These capabilities have led venture capital money pouring in AI. CMOs must comprehend AI and related technologies before implementing it into operations.
2) AI Enhances More Than It Automates
AI enhances marketer's ability to perform mundane tasks in a better way by utilizing machine learning, deep learning, and cognitive computing. The time spent by a marketer on optimizing content, social media updates, building email workflows, writing performance reports, and other management exercises could be halved with efficient use of AI. This doesn't mean that marketers would become obsolete. It truly means that it would free them up to focus on activation, promotion, improvement, and driving better performance, rather than only creating.
3) Great Customer Experience
Customers expect an excellent experience when interacting with a business. Social media provides greater connectivity between consumers and providers than ever before. Consumers demand real-time response to concerns, complaints, requests, and suggestions. Companies that are always available to the consumer have a deep connection with them, and their revenue margins show it clearly.
Furthermore, customer experience now extends beyond just a quick response and includes personalized offers tailored to their needs. Meeting customer needs will be a huge market advantage for companies and CMOs can't neglect this opportunity.