How Businesses from Mobile
By CIOAdvisor Apac |
Tuesday, March 26, 2019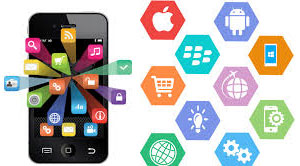 Mobile applications have simplified living with just a click. From money transaction to grocery shopping, mobile apps have transformed the fundamentals of businesses and has facilitated advancements in the marketing arena. Below mentioned are a few transformative effects by the mobile applications.
• Extraordinary Efficiency
With intuitive mobile apps, consumer response times are usually immediate. The process of alluring consumers has enhanced with the introduction of interactive interfaces. Time-consuming processes are now instantaneously handled. Money transactions were once a significant source of financial lag, but mobile applications have resolved this issue.
Check out: Top Mobile Application Solution Providers
• Encourages Connections
As it allows direct communication, applications that rely on wireless networks eliminate the chance of missing any interested customer. Materials that are time-sensitive can now be delivered for access in real-time. This speed further helps business professionals and their clients in the long run.
Mobile Application Companies - Affle, Apps People, Buuuk,...