How can HRs Empower Millennials at the Workplace?
By CIOAdvisor Apac |
Thursday, June 13, 2019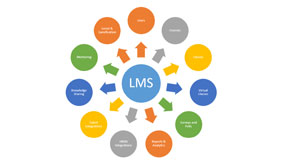 FREMONT, CA: Who are these millennials? While some categorize them as lazy, some think of them as creative minds, and a few consider them as social butterflies. However, the fact that cannot be overlooked is that the current workforce in most of the organizations comprises of millennials, who are responsible for changing the structure of the economy and expanding it globally. In order to empower such millennials, the HR department needs to advance their learning and development programs as well as adopt the latest technology trends, helping them learn quickly and easily. The HR managers must follow both informal and formal training methods to enhance the millennial career graph.
Here are four ways that can help Human resource professionals to millennial-proof their learning and development program:
Adopt Leadership Training
Most of the companies programs do not stand to the millennial expectations, as they use the traditional learning management system (LMS). However, most of them agree to the fact that on the job training enables millennials to work to their fullest potential and complete their task successfully. Therefore, HR professionals should adopt leadership training at an early stage.
To Practice Self-Directed Learning
The hierarchical method needs to shift to self-directed learning that helps in boosting the confidence of the employees at work. The traditional LMS lacks the capabilities to empower the millennials. Meanwhile, the new learning strategies blend both formal and informal training by creating knowledge capital library.
Checkout us: Top Human Resource Technology Companies
Utilize the Technical Tools
The success of the program depends on how well the learning platform is made available. Hence, the learning programs should include the utilization of technical tools and be made accessible in the workplace, at home, traveling, and other location where the work is being carried out.
Human Resource Technology Companies:InvolveSoft Kim,Technologies, Fit First Technologies International .
Empower the Millennials to Move up Their Scale:
The companies should provide a platform to help the millennials to excel at work. To meet the growing demands and advance in the economy, the companies should modify their traditional method of work culture and adopt the new trends by being a part of the changing scenario.