How is VR transforming Employee Onboarding
By CIOAdvisor Apac |
Friday, November 30, 2018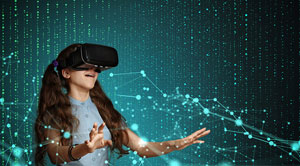 More than 90 percent of new hires decide whether they want to stay or leave a company in the first six months. Thus, it comes as no surprise as to why companies are always looking to up their game in the employee onboarding process. Today, enterprises are even looking at modern, digital technologies like AR and VR to create rich and immersive onboarding experiences for new employees.
Over the last few years, industry giants like SAP, KFC, Walmart, and UPS have been utilizing virtual reality and finding creative ways to enhance their onboarding experience and workplace collaboration. Another company, Inlet Shores Group uses virtual reality technology to create 360-degree training videos for a division of the U.S. federal government. With the help of 20-minute or longer training videos, the U.S. federal government can save a considerable amount of training expenditures.
---
Suggested Read: VR: Solving Age-Old Problems with Emerging Technologies
By Priscilla Harris, Head of Virtual Reality ANZ, HTC VIVE
---
For jobs that are particularly dangerous or highly stressful, introducing employees to the on-job environment through virtual reality can be a smart approach. In recent years, these VR applications have been exceptionally beneficial in training surgeons and firefighters. Virtual reality gives them a very close approximation to their workplaces, without actually needing to be physically present. The exposure to the simulated high-stress environment makes the new employees mentally prepared to face the real-world equivalent.
If a company has a significant number of new employees coming on board, and they're in different locations or will be doing high-risk jobs, VR is ready to transform the employee onboarding experience.
---
You may like: Being at the Epicentre of the AR Movement
By Joanne Moretti, SVP & CMO, Jabil