How Small Business Banking is Moving towards Modernization
By CIOAdvisor Apac |
Wednesday, January 30, 2019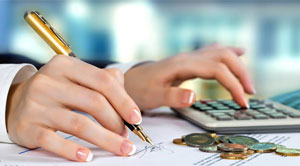 Small businesses are followed by some disruptors that banks should call upon to protect their customer base. Financial institutions should embrace the changes to provide better service to their customers. Some applications are there that provide virtual account management functionality for small to medium-size businesses (SMBs) and deliver legacy capabilities. Following are some of the predictions for SMBs as banks are shifting from traditional technologies and embracing open banking or virtual cards in their systems:
API (Application Programming Interfaces) Ecosystems: Small businesses have spoiled in the aggregation of available data. Some comparison sites help small businesses to make the right choices by collecting data from multiple sources and present it to them. Today the ecosystem which was prevalent in other industries has become available to the mainstream banking audience. The balances and financial information of a business aggregated from multiple sources and stored in one place.
Banking: SMB owners have two main banking providers, one is card provider and another one is banking partner. The payments go through one and the card purchases on the other. API ecosystem supports businesses to use banking with multiple organizations. Also, helps to choose services from different providers with the choice of service and price. The business will be able to keep the process effective by changing providers.
Check out CIOAdvisor APAC's Top Finance Technology Solution Providers - Deskera Holdings Ltd, Luxoft, MRI Software,...
One-Time-Use card funding: Virtual cards have evolved transaction processes. This enables the SMBs to use their credit line for funding with lower interchange fee and helps to fund by monthly interest payment. It makes card issuers aware of the need for businesses to get hard cash. Business owners can use cards whenever they need cash or return cash.
Banking as a service: There has always been a gap between the software and the bank. The inclusion of API makes packages plug straight into the bank. Debits and posted payments can be drawn into the infrastructure automatically. The business owners can use the banks the way they want to.
Business apps: Open banking allows businesses to a service bank account using a third-party service. Business applications help businesses to develop, alert in cases of low cash, shows comparable insurance products and bank charges. Apps aid to replace the traditional services.