How Technology can Help to Innovate HR processes
By CIOAdvisor Apac |
Friday, October 18, 2019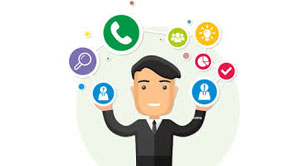 The human resource industry is experiencing a significant shift in operations with the introduction of modern technology tools. The stiff competition in the industry demands HR teams to be smarter and more agile in order to stay relevant in the market. Organizations are leveraging intelligent technology tools to prepare for a new and more challenging reality.
Modern workforce has more expectations from their employers than just a paycheck. The tech-savvy generation requires superlative, automation-enabled digital experiences from their work environments to work efficiently. In the wake of these developments the hotel chain, Marriott has introduced Chatbotlr tool that enables guests to make service requests from their Smartphones. The hotel chain has also developed Marriott careers Chabot (MC) to improve the hiring process and reduce the workload on the HR team, resulting in an enhanced employee candidate experience.
The reliability on cloud services has resulted in the rise of remote working environments. The workforces are majorly becoming decentralized, as the companies are hiring talent on a global scale. Smart business organizations are embracing flexibility in their work culture to enable various types of working arrangements and to get employees up to speed more quickly and efficiently with streamlined communication. However, this spreading out can have adverse effects on the overall growth of an enterprise as employees have to use various knowledge centers. A survey says that majority of the U.S. workforce needlessly wastes time in search for information. This enhances the work of the HR team as employees look to their HR or administrative teams to help them out.
The role of the HR team is to attract and retain talents while making sure that each employee is motivated and satisfied. Artificial intelligence technology can be a boon for HR teams. The AI tools can automate redundant and repetitive tasks, helping HR teams to work efficiently. These tools can also assist in the augmentation of HR operations, allowing employees to feel empowered and engaged.
Check THis Out: Top HR Analytics Companies