How Telcos can Benefit from IoT Ecosystem
By CIOAdvisor Apac |
Thursday, April 04, 2019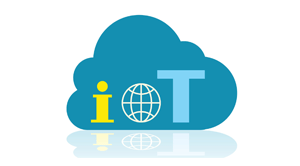 FREMONT, CA: With the onset of Internet of Things (IoT) making a giant leap in the business world, the expectations of a digital customer are also escalating. Consumers desire to avail the benefits of having a seamless experience. This high expectation of the consumers is pushing Telcos to understand consumer preferences and deliver a solution accordingly to meet the needs of consumers uninterruptedly, by leveraging IoT and ecosystems.
To establish themselves in this growing need for enhanced experiences and IoT services, Telcos need to understand the consumers' needs and simultaneously develop efficient Business Support System (BSS), which can establish stable grounds for Telcos to implement the emerging wave of technologies. Further, as 5G technology is expected to disappear in the coming five years, Telcos have limited time to reap its advantages to the fullest, in way that meet the consumer expectations. To gain the benefits, Telcos need to modify the traditional BSS in such a way that it makes room for advancements in connectivity.
On the applications front, an app ecosystem encompasses all the processes around application development, uploading it to the store, and compliance with network policies. Telco operators can play a major role in enhancing the experience of app developers. By offering services that suffice this need, Telco operators can assist app developers in providing users with a consistent experience across multiple platforms. Telcos can make the most out of these opportunities but to achieve the benefits completely, they need to make a number of changes that can fully allow them to leverage the IoT ecosystem.