How the World of Finance is Embracing the Blockchain Disruption
By CIOAdvisor Apac |
Friday, November 30, 2018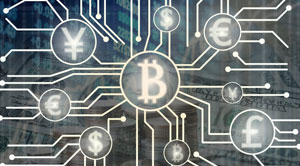 According to various tech experts, blockchain will be disrupting a large number of industries this year including financial services. It was initially created to track Bitcoin transactions and share the same information across interested parties. The blockchain technology provides a faster settlement to clients through efficient banking systems and processes. The transactions get verified and approved by all participants in the exchange before it becomes a part of the chain, ensuring transparency.
The computer network is decentralized instead of one central system, and this makes it hack proof and free from any corruption and safe. Real-time trusted platforms can transmit value and data securely to help banks reduce the cost of processing payments and also create new products and services that will assist in generating an important new scope of revenue. "The blockchain is promising. Transferring to a blockchain system would definitely speed up services like global payments, equity clearing, trade finance, and loans," states Dr. B Muthukumaran, Practice Head of Big Data at HTC Global Sevices.
According to him, the advantage of this technology is that blockchain eliminates duplicate data and saves the reconciliation cost between banks and prevents losses from frauds. Blockchain transactions are known as smart contracts which are implanted in the blockchain networks. These need to be commonly agreed on terms between the parties that automatically execute once conditions are met. The smart contracts can prove useful in tracking letters of credit and bills of lading along with the financial supply chain. Transferring to a blockchain technology will speed up services in payments worldwide, loans, and trade finance.