How Upgrading Team Skills can benefit an Organization?
By CIOAdvisor Apac |
Wednesday, October 30, 2019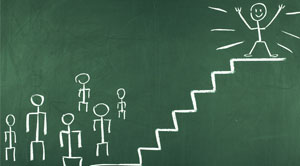 Without dynamic skills, a team can be stagnant; however, first, it needs to find its footing in terms of expertise and then diversify.
Fremont, CA: An organization needs to diversify in today's dynamic market; however, a start-up needs to focus on one vertical, and as the organization grows, broaden their horizon in terms of expertise. For start-ups to diversify, they need skilled resources who keep updating their skills according to the changing market dynamics. Thus, start-ups should focus on a niche market with highly demanded and specialized services. However, they need a flexible team that is eager to upgrade their skills.
To upskill a team, the manager must find the attributes their teammates possess and find ways to nurture them. The digital-skill gap hinders the growth of companies, and the difference is growing wider. Hence, managers and leaders must provide hands-on training to employees. However, it is vital to document successes and the best processes as they can help future employees to upgrade their skills.
Once the managers discover their team's skill, and after the training, they must create a real-world challenge for the team to tackle. The goal of the test is to illustrate creative thinking to the employees while enriching their skills. The managers must work alongside their teams to improve their skills. They can hold weekly meetings in which everyone can come together to creatively solve real-world problems by using technology and then develop prototypes. Additionally, it is a manager's responsibility to find trends in innovation and new technology. If a manager fails to recognize the patterns, then he cannot ready his team for the demand the future brings. A manager must encourage his team to find emerging trends as well.
One of the responsibilities of a manager is to find people who complement the skill sets of their team. Testing candidates is also one way to find out that managers are not wasting their time and energy pursuing potential hires that aren't a good fit. Conducting tests reduces turnover and allows the managers to recruit team members who can fit in the company culture. Building a team and nurturing the skills is a time-consuming process. By testing assumptions, continually improving processes and services, and using failures to boost the team forward is the way to create an efficient team.