Intelligent banking with AI
By CIOAdvisor Apac |
Friday, November 30, 2018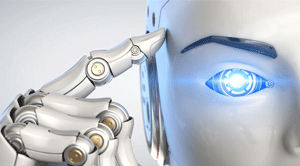 Although machine learning has stepped into organizational processes and customer journeys due to automated credit scoring to digital financial assistants and fast, accurate expense reporting, the application of AI in financial services could be a game-changer. While the US initially led AI and related applications development, non-US deal share have increased from 21 percent in 2012 to nearly 40 percent in 2016.
Infinite data-driven insights
The power of AI technologies to learn without being explicitly programmed has provided financial institutions with smart processing power. These organizations are increasingly leveraging technologies such as neural networks, big data analytics, and evolutionary algorithms to crunch deeper and vaster datasets than ever before. Hence, it is inevitable for AI to be built into a range of processes across the financial services industry. In addition to automating customer support with automated virtual financial assistants, the technology is also helping organizations solve complications related to cybersecurity, insurance, and predictive analysis.
The superhuman effect
AI tools are helping organizations identify signs of fraud, learn and monitor customer behavioral patterns, and detect cybersecurity breaches in a fraction of the time as compared to a human being. Moreover, in such a high-tech field, it is no surprise that innovation is constant, particularly in the battle against fraudsters.
Large-scale rollout
Following the AI explosion across various industries, financial services firms have slowly begun rolling out new AI initiatives. Significant developments are also expected around automated trading platforms such as ART—the algorithmic foreign currency exchange (forex) trading platform developed by Fintech Investment Group (FIG).