Internet of Things and the Security Risks it Poses for Business Organizations
By CIOAdvisor Apac |
Friday, November 30, 2018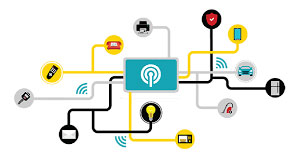 Internet of things (IoT) is the interconnection of electronic devices which are connected using the internet. The electronics devices include sensors, mobiles, actuators, home appliances, etc. IoT has helped the businesses to serve their customers efficiently. The customers have access to almost all the products and services at their fingertips. IoT is a machine learning technique which helps in generating a pipeline of data. The analysis of this data helps the business organizations to make informed decisions about their products and services. Many industries like healthcare, supply-chain, banking, manufacturing, etc. have been using IoT to provide a better service to their customers. According to a DigiCert survey conducted by ReRez research 83 percent of organizations have acknowledged the importance of IoT technology and have started implementing it in their business. The study which was conducted on 700 organizations in 5 countries also says that 92 percent of companies will begin implementing IoT in their business in the coming two years. With this kind of dependency it is highly imperative to analyze the security risks IoT poses for organizations. Given below is the detailed analysis of all the risks involved in implementing IoT:
Disruption and Denial of Service: with the advent of IoT, any disruption in the services can cause a significant loss of customers to an organization. Cyber attacks like distributed denial-of-service can have many adverse effects on a company's revenue and customer base. The online trend has brought stiff competition between organization so in order to thrive, an organization needs to keep their security up-to-date.
Understanding the vulnerabilities: IoT devices are deeply embedded in a person's daily life. From mobile phones to home appliances to sensors, IoT is everywhere. Basically, any device which has an active internet connection is an IoT device. The data is more vulnerable as encryption of data is required from the edge to the data centers.
Authentication: With multiple IoT devices available in a network, a breach in a device can result in the loss of essential data to the entire network. A distributed and encrypted system is required to prevent any malicious intent. Multiple layers of authentication like biometrics can also help organizations to secure their valuable data.