Is 5G Radiation A Cause of Worry for Singaporeans?
By CIOAdvisor Apac |
Thursday, September 19, 2019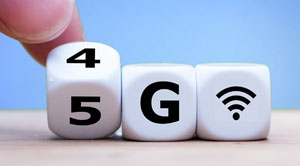 The 5G technology is all set to be launched in Singapore by 2020. Amidst this, the public has expressed concerns regarding the health impact of the 5G networks. Are these concerns valid?
FREMONT, CA: Technologically advanced Singapore is among the top fibre-heavy nations in the world with a mobile penetration rate that goes beyond 150 percent. The country comprises of a hyper-connected society, and the 5G introduction is expected to have a tremendous impact on enhancing this connectivity.
However, as the news on 5G implementation is everywhere, a section of people prefer to focus on the health hazards which are impending through 5G rather than focusing on its technical benefits.
Check This Out: Top Telecom Technology Company
The concern centers on the possible impact of radiation exposure through the 5G mobile antennae and its base stations. Singapore fails to be the only nation to voice such concerns. 5G health impact has been a topic of discussion in countries such as Belgium and Switzerland.
The 5G networks are run on signals, which ride on the radio waves and form a part of the electromagnetic spectrum. It is the exposure to this electromagnetic radiation that people are worried about. Protestors want the governing bodies to carry out extensive research on any health implication before the 5G is rolled out.
The concerned governing bodies, however, seem to be not worried about the health risks of radiation at all.
According to IMDA, the Info-communications Media Development Authority, the ambient level of the radiofrequency radiations in the nation is extremely low and is even below global guidelines. The agency further adds that it is typically less than 0.7 percent of what is recommended by ICNIRP. ICNIRP is an independent global agency, giving scientific guidance on the probable health hazards of the non-ionising radiation.
The mobile networks' radiation is termed non-ionising and fails to be strong to cause any damage to human DNA. However, prolonged and intense exposure may lead to minor tissue damage, but it is the rarest possibility.
The WHO seconds the opinion of IMDA. As per WHO, until this date, there has been no satisfactory scientific evidence of unfavourable health effects through very low exposure to radiofrequency for individuals or populations.
Few Top Telecom Technology Companies: AFL, CelPlan Technologies, G2K Labs