Is Finance Sector Embracing the AI Offerings?
By CIOAdvisor Apac |
Thursday, January 31, 2019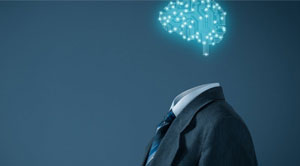 The finance industry is one among the early adopters of artificial intelligence. The complexity of the large data sets along with the need to provide an enhanced customer experience and efficiency meant the finance sector was more willing to adopt this technology than any other industry.
Initially, decision-making was solely based on human intuition and their extensive knowledge of finance and economics. However, with the introduction of computing and evolving technologies, the decision-making process mandated both market and fundamental data analysis, such as price and volume information, as well as public information concerning the traded assets.
The concept of trading bots and software programs that automate trade executions is the next-big-thing in this era. Although these bots have transformed the market dynamics, they still rely on human intervention. These traders have to come up with parameters that are an outcome of the previous experience and judgments by the experts. Trading-bots are not strictly AI; therefore steps are taken to refine the systems and enable AI to opt for the best parameters for a given strategy. By employing industry and trading experts along with creating trading systems that allow AI to play a significant role in the creative process, AI is having a more powerful impact on the finance sector than ever before. Apart from this, the democratization of powerful AI and machine learning algorithms have enabled trading to those people who were once prevented from it. All this is because of the convenience and transparency AI models have provided.
In this technology-driven world, it is quite evident that AI and data analytics are essential motivators for transforming the market structure and ensuring overall success for investment. While humans are susceptible to letting emotions bias their judgments, machines do not have such issues and hence are more efficient. Machines are much better suited for trading in particularly volatile markets such as cryptocurrencies.
Indeed, AI has proven its worth through increased efficiencies and higher ROI and has changed the way in which financial service industry trades; reducing the need for human interference. This technology is no more the reserve of the elite class; instead, it is waiting for anyone who wants to take advantage of it.