Is Marketing sector Embracing Blockchain Innovation?
By CIOAdvisor Apac |
Thursday, February 07, 2019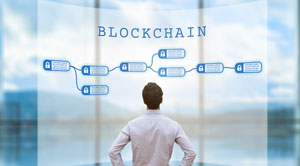 The first thing that strikes after hearing blockchain is cryptocurrencies, bitcoin, finance sector, digital ledger, and many more technical terms. Yes, that makes sense. Blockchain has disrupted many industries and has tremendous power to revamp and solve problems in other significant domains as well. One such emerging area for blockchain's dominance is marketing.
1. Tracking Keywords: Marketer's biggest challenge is to track keywords, but this is one such area that they need to excel. As the search engine algorithm keeps on evolving, marketers are just limited to the guesswork game which is not enough.
However, with the advent of the blockchain, keywords can be tracked with real numbers, and they could also be positioned across devices and locations, which would help marketers to deal with all sorts of discrepancies.
Check out APAC CIOAdvisor's Top APAC Blockchain Solution Providers - BitPost, Decentralized Vision, Diginex,...
2. Credible data, better leads: Marketers gathers leads from multiple sources run a campaign based on the aggregate data they collect which could be inaccurate. Blockchain, on the other hand, is a decentralized system which means that marketers would have to go straight to the consumers with a unique approach to obtain data, which may include providing monetary incentives.
This methodology is more credible and authentic because data is gathered directly from the consumers; this would lead to a better conversion rate and high ROI.
3. Reducing click fraud: The most widespread issue in the advertising sector is the click fraud, where the number of the clicks is falsely inflated on a pay-per-click ad. However, the blockchain-based platform is the solution for it wherein it could authenticate impression and clicks while ensuring transparency.
4. Transparency for Consumers: The one significant advantage that blockchain is carrying with it is the transparency that it provides. In the marketing industry, the technology will enable users to understand who has access to their data and how did they get the possession. Marketers meanwhile would have plenty of authenticated data for their campaigns.
Blockchain technology, while still, it is in its infancy stage is delivering endless potentials to the marketing sector and the successful adoption of the technology entirely depends on how fast an enterprise has to maximize its success and how willing they are to embrace the change.