Key Points to Address IoT Security Concerns
By CIOAdvisor Apac |
Monday, May 13, 2019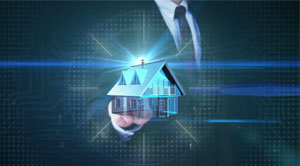 Nowadays, almost every device, from Smart TVs to infusion pumps, are upgrading to wireless networks and pushing IT staff to oblivion over control methods. IoT security is at work to automatize the protection of devices using the data packets present in the network, allowing them to interact with corporate firewalls.
Solutions by AI and ML
Fortunately, the latest updates in the technologies like Big Data analytics, AI, and Machine Learning have allowed network traffic to be siphoned off the back, along with inspection of data like digital signatures, addresses, and protocols for enhanced categorization.
Critical points to IoT operational assurance:
In order to secure IoT networks properly, it is necessary to be fully aware of its capabilities. Hence, it is vital to integrate AI and Machine Learning with IoT devices to ensure the sustained assurance of operations.
The security solutions for the IoT device should include the following tenets:
• Automatic visibility and distinction: Since IoT devices are not self-sustainable in terms of Networking and security issues, AI and Machine Learning can be applied to analyze the network to classify the hierarchy of the device using detailed behavioral signatures of visible devices.
• Baseline behavior of IoT: Understanding the normal functioning of the IoT device allows red flagging of unusual transactions. AI and Machine Learning are a perfect match to ensure real-time tracking of the interactions of IoT devices.
• Detection of abnormalities: Any deviations from the baseline behavior of the IoT device is notified and immediate insights as to performance and potential security issues are reported.
• To apply security measures: Being notified about the potential threat is not enough, understanding the problem and putting the IoT devices on quarantine is of primordial importance. Some of these actions require new platforms to enforce security policies using a programming interface.
For companies to obtain ROI on the IoT devices, they must embrace a holistic approach to maintain performance and security in check using the latest and sophisticated analytics systems to keep off the traversing network traffic.