Leveraging Artificial Intelligence for Effective Time Management solutions
By CIOAdvisor Apac |
Tuesday, December 18, 2018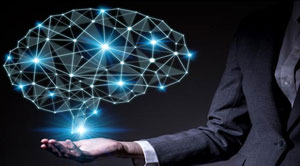 The need to modernize and digitize the workforce for an efficient work culture is forcing the companies to reexamine their legacy ecosystems. Along with other processes, a new approach is required for time management for enterprises. Businesses are acknowledging this fact that they need to use a system for record of time in order to manage the modern workforce.
Artificial Intelligence can provide an able tool for one of the best time management processes to collect data with the least intervention of supervisors and employees. Artificial Intelligence technology provides automated and inconspicuous features like facial recognition, AI-powered chatbots, and intelligent business process management to modernize time management solutions. AI can help in the process of data gathering as well as analyzing the collected data to make a streamlined and centralized system.
AI provides advanced tools for automated harvesting of data and integration of that data with the business structure. Biometrics tool like facial recognition can help an employee to log in to their time clock automatically. Biometrics provides a fast, simple, and non-intrusive data capture method which minimizes the manual inputs from the employees. Manual processes of analyzing time-sheets can have errors, and inconsistencies with administrative overhead.AI tools provide intelligent workflows to simplify business processes by validating data in real-time with built-in exceptions so that it could be used according to the requirement of the company. The analysis of this data can help the companies in approvals, payrolls, and any compliance issues. With the real-time data, the companies can make informed decisions about any business proceedings without any delay. The AI tools help to make the timesheets error-free. The exact information on the hours worked can help the companies to know about the resource availability, wasted time or any errors.
Artificial Intelligence tools provide a digitized and modernized time management solution that helps the companies to increase their outcomes. Businesses must look for a way to account for 100 percent of their resource time to increase their productivity.