Leveraging Digital Disruption in Finance
By CIOAdvisor Apac |
Friday, November 30, 2018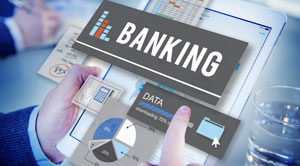 The recent security failures of both large and small banks across the world highlighted that just like every other industry, banks are not immune to the threat of insolvency, and also that the systemic risk continues to loom. The first wave of Internet banking in the late 1990s manifested how susceptible large deposit balances are to disruption, with unfamiliar new entrants like ING Direct and Icesave taking a significant share of new business in this segment across some European markets.
With more software-driven innovation, the software industry will be regulated in time to come. To stay ahead, banks must go back to basics and make sense of what they are doing, which often includes a hodgepodge of initiatives and technologies recommended by consultants and analysts.
As the use of cash diminishes, electronic payments have become key to providing convenience to customers. Non-banking organizations such as PayPal currently lead payments innovation. Now, more and more of the supplementary banking product sales traditionally made in-branch are moving online and through intermediated channels. Today's customers prefer new channels of communication compared to traditional face-to-face banking. Online engagement drives loyalty, raises net promoter scores, and is cheaper at the margin.
Moreover, central banks have had to undertake extraordinary measures to re-inject lending capacity in the banking sector unable to clear its bad debts. Additionally, P2P could well be tested severely when base rates rise, as they must, and by a less benign loss environment. However, the more banks try to squeeze profits from deposits the more likely depositors are to embrace these alternative sources of creating value.