Migrating to an Open Source LMS? Check Out its Key Benefits
By CIOAdvisor Apac |
Wednesday, May 08, 2019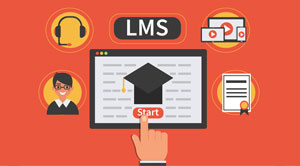 Open source Learning Management System (LMS) is the latest trend, driving the digital learning arena. The open-source approach best-suits the small and mid-scale industries. Having value-driven additions to the online education software systems, this innovative and purposeful e-learning strategy features creative customization tools to personalize training programs and set curriculum based on the needs and the purpose. The open source approach eliminates advance down payment and other such formalities. Ensuring high-quality software compliance, and deployment-friendly application capabilities, open source LMS provides self-driven programmable and operational benefits. Check them out here!
• Unique customization
Open source LMS allows the entrepreneurs to design syllabus, courses and teaching attributes as per the objectives of the company. LMS customization portals also offer various parameters, which help the organizations plan targets for specified time intervals, specific to the enterprise. LMS customization also extends its features towards building a better and more responsive User Interface (UI).
• Assured privacy and security
With the use of critical customer data and process information protection tools and various cybersecurity algorithms, open source learning platforms exercise effective GDPR policies ensure host and customer data security. Adding to the privacy and security features, LMS also makes use of cross-enterprise communication, multi-border data exchanges, and many more such safe dynamics to drive online learning.
Check out: Top Corporate LMS Companies
• Timeliness
Open source LMS supports various scheduling mechanisms to develop a balanced and well-distributed system update releases. Using APK-centered analysis and other functionality synchronization routines the generic learning systems upgrades the platform on a real-time periodic basis and keeps track of the data logs, requirements, service records and more. Timely updates of the system also align the targets with the performance standards and development activities.
Heads of the organizations can figure out the best suited open source learning management system by understanding and analyzing the enterprise-level goals, priorities, working principles and other parameters.