One Network Introduces Chain-of-Custody Solution to Provide Serialization and Tracking across Complex Supply Chains
By CIOAdvisor Apac |
Friday, November 30, 2018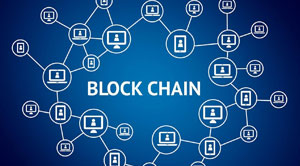 Soon after the October release of One Blockchain, One Network Enterprises, a global provider of innovative technology and solutions, has now introduced Chain-of-Custody solution that provides serialization and tracking across complex supply chain. The new flexible and cross-industry solution is based on One Blockchain platform – a new Blockchain solution that enables businesses to execute sophisticated Blockchain-backed processes with their trading partners – to direct the powerful capabilities of Blockchain.
One Network helps companies focus on aligning supply and services with consumers. The company's new launch is built on its Real Time Value Network (RTVN) to deal with the challenges of today's supply chain industry.
Chain-of-Custody solution uses the powerful capabilities of Blockchain to help diminish threats, like product diversion, counterfeiting, grey market distribution, spoilage, substandard products, and unauthorized introductions in the supply chain industry. It also supports serial tracking, lot tracking, hybrid tracking, IoT splitting, tracking through consolidation and deconsolidation, tracking through blending and discrete mixing, partial chains-of-custody, targeted recalls and hierarchical IoT operations. In addition to that, state-based distinctive confidentiality for owners, possessors, recallers, QA, customs and other parties are also supported by Chain-of-Custody solution.
Speaking about the newly unveiled solution, One Network Enterprises' CEO, Greg Brady, says, "By facilitating the mass serialization and lot tracking, the new Chain-of-Custody solution helps organizations comply with global mandates such as the recent U.S. Drug Supply Chain Security Act. Because the offering is a part of our Real Time Value Network, participants can react in near-real-time to various issues in the chain-of-custody while Intelligent Agents can respond to these issues and resolve or recommend solutions as they occur."