Parrying IoT security threats
By CIOAdvisor Apac |
Wednesday, April 17, 2019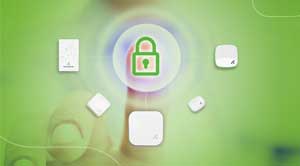 The technology of the internet of things (IoT) is bringing in new and innovative ways to drive businesses towards fulfilling their goals. As the other side of the coin, security threats are also continually increasing. With the intention to eliminate human-driven operations and promote machine-driven workflow, IoT works on the principle of connectivity. Bridging the devices involved in the mission-critical system to form a hybrid network, IoT reduces human intervention by accelerating the action of the machine to machine protocols. IoT's power of connectivity catches the hackers' attention, making the framework vulnerable to cyber attacks. This article helps you overcome some of the significant IoT security threats. Read on!
• Fixing physically tampered networks
Partial networks with broken paths and open ports make it vulnerable to unauthorized accesses. The inclusion of third-party systems and remote devices may result in the entry of malware into the network. Dividing accesses to various parts of the network according to the functionality and fixing the physical tampers help in overcoming the threat.
• Strengthening the interface communication
Along with the peer to peer interaction within the IoT network, the devices essentially communicate with the external elements as well. Building simple internal and external interfaces help in supporting secured user interactions. Intelligent interfaces with strong security codes also help in preventing IoT security failures.
• Using smart encryption methods
Along with data, devices in the IoT network must also be encrypted to ensure authentic data exchange. Transmitting data without encrypting it further makes it easier for the intruders to steal it. Implementing advanced data and device encryption methods promise data integrity.
IoT has more to benefit the world. Being aware of the security issues, which technology can bring in, helps IoT-driven businesses fight against them and safeguard the enterprise-level data.